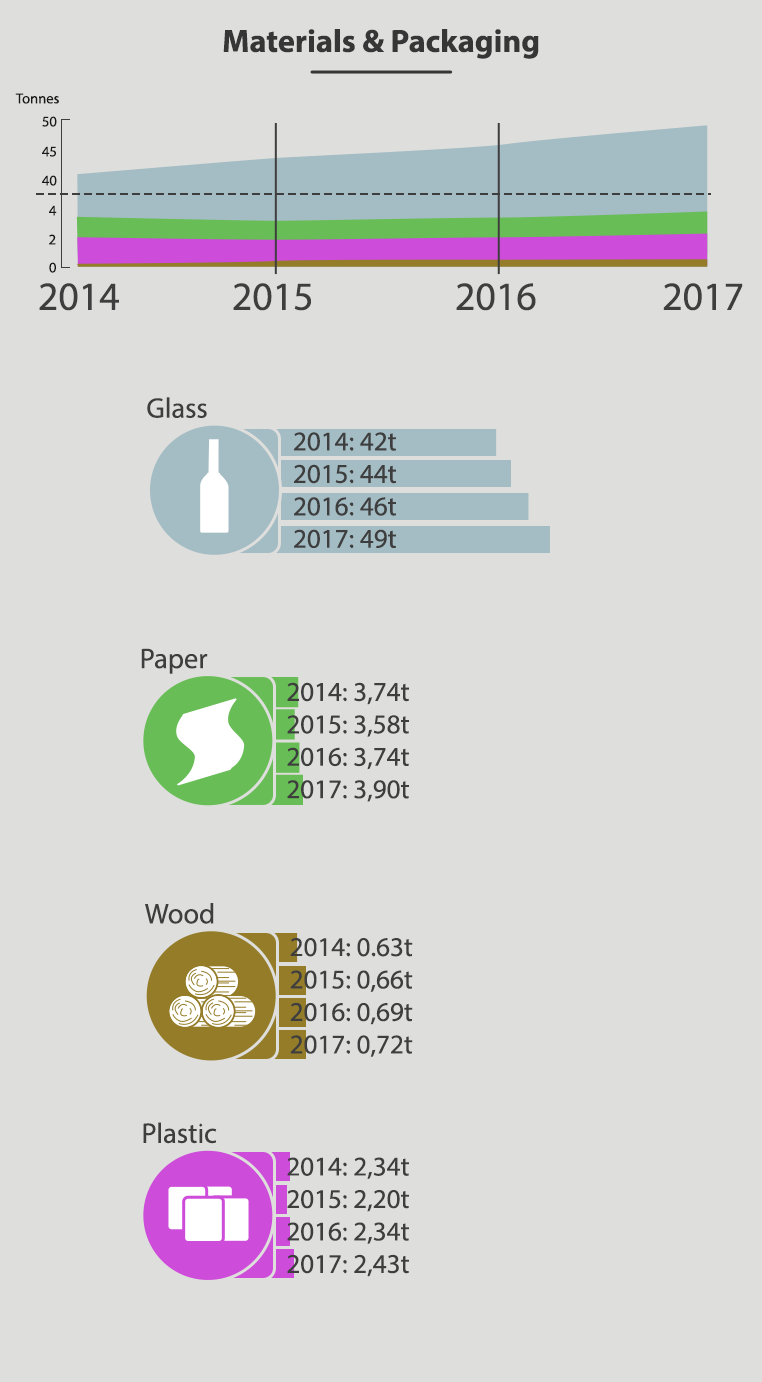 Materials & Packaging
Compared to its economic and social positioning, the wine sector has a limited impact on the environment; nonetheless, it is considered as one of the sectors with the highest interest in sustainability issues. Different methods have been developed and used for the evaluation and estimation of wine production process carbon footprint and its effect on climate change.
On a global scale, the agricultural sector is responsible for about 14% of annual global greenhouse gas emissions deriving from human activities. About 3% of those emissions are attributed to the wine sector, making the latter responsible for the 0.3% of the total amount.

The water footprint of the various processes in wine making has been evaluated on a global scale; the consumption of tap water has been estimated to range between 0.5 and 20 liters per liter of wine.